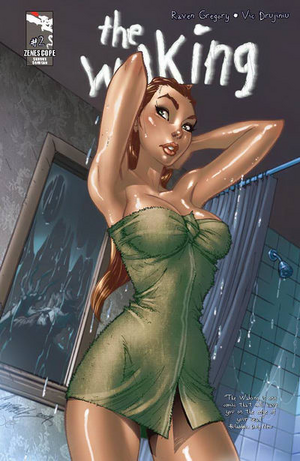 Comic Details
Publication Details
Release Date:
March 31, 2010
The Waking 2 is issue 2. It is part two of the first story arc.
Summary
THE WAKING #2 The investigation continues as two bodies go missing from the morgue in search of those responsible for their deaths. Meanwhile, Jonathan Raine struggles to keep his little girl imprisoned or lose her forever. "This series has a hell of a good start. Gregory came up with something new to do with the zombie genre that's sets this book apart." -- Aint It Cool News
Person, Place, or Thing
Ad blocker interference detected!
Wikia is a free-to-use site that makes money from advertising. We have a modified experience for viewers using ad blockers

Wikia is not accessible if you've made further modifications. Remove the custom ad blocker rule(s) and the page will load as expected.