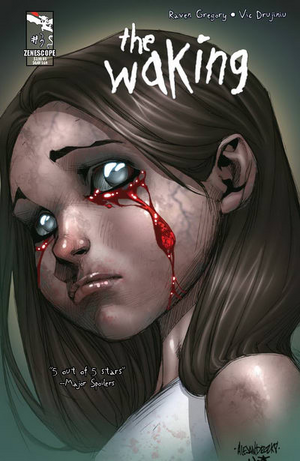 Comic Details
Publication Details
Series Title:
The Waking
Story Arc Title:
The Waking
Release Date:
April 28, 2010
Digital Release Date:
April 20, 2011
Issue #:
3
Series Volume #:
1
Story Arc Issue #:
3
Story Arc Volume #:
1
The Waking 3 is issue 3. It is part three of the first story arc.
Summary
THE WAKING #3 The investigation continues as Keith and Laurence discover the identity of the culprit behind one of the murders. But will they reach the criminal in time or will "something" else get there first? Meanwhile, Jonathan Raine comes to a decision that will not only affect him and his daughter but the whole world. Ships with two separate covers from superstar artists: Ale Garza (Fathom) and Talent Caldwell (Gen 13, Wildcats) 'Scary, funny, heartbreaking - The Waking is damn good horror storytelling for any medium. A must read!" -- Ideology of Madness
Person, Place, or Thing
Characters
Returning Characters
Keith
Laurence
Ad blocker interference detected!
Wikia is a free-to-use site that makes money from advertising. We have a modified experience for viewers using ad blockers

Wikia is not accessible if you've made further modifications. Remove the custom ad blocker rule(s) and the page will load as expected.